Whether by sacrifice or to help someone they love, these series characters died out of love for their significant other or for their family.
Update: This article "10 series characters who died for love" was published in November 2019. It was updated on August 22, 2021.
Hayley Marshall (The Originals)
In The Originals, Hayley Marshall sacrificed herself to protect her daughter, Hope Mikaelson. When she has been taken prisoner and finds herself without her day ring, she throws herself on her enemy and her body burns because of the sun. His love for his daughter will always have been stronger than anything else, a similar feeling in Klaus who ends the series with a similar sacrifice for Hope's sake.
The characters of The Vampire Diaries have sacrificed themselves several times throughout the series, without too much damage since most of them have always returned from the dead or have powers that protect them. Unfortunately for fans, Stefan's ultimate sacrifice at the end of the show is final. At this point, the younger Salvatore is human and agrees to die for his brother in the first place and be forgiven for being the reason he became a vampire.
Dan Scott (The Scott brothers)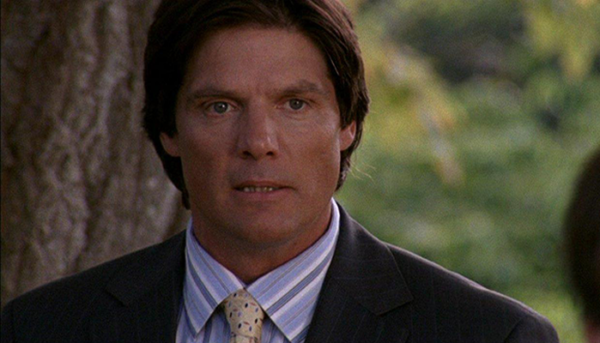 Dan Scott has gone from a manipulative and selfish father to a more altruistic man who is even ready to sacrifice his life to save his son's. In the latest season of Scott Brothers, Dan develops an operation to save Nathan and takes a fatal bullet to protect him. An act of ultimate redemption for his character and which shows that his love for his family now exceeds his personal ambitions.
Jaime Lannister (Game Of Thrones)
Jaime Lannister could have lived a peaceful life in Winterfell – or even Casterly Rock – with Brienne, but the love that unites her to her sister Cersei decided otherwise. The one nicknamed the Regicide returns to Port-Réal to try to save her and his act of heroism then signs his death warrant. Jaime dies in the arms of the one he loves, buried under the stones of the Red Keep.
spike (Buffy the Vampire Slayer)
Spike didn't hide his feelings for Buffy for several seasons. And if the heroine was never really able to return this love to him, that did not prevent spike to sacrifice himself to protect her – and all other humans – from the vampire invasion that had begun. It is ultimately his love for the Slayer that will have led him to his death in the finale of Buffy the Vampire Slayer.
After years of turmoil and guilt, Hugh Crain decides to join his wife – and her daughter – in the lair of Hill House and the only way to get there is to die. This price does not seem to be expensive paid for the patriarch if it assures him of being able to spend eternity with the one he loves.
Hope Mikaelson (Legacies)
Like parents, like daughter. If Hayley Marshall and Klaus Mikaelson both died in order to protect their child, this one inherited the same abilities and their sense of sacrifice. At the end of the first season of Legacies, Hope realizes that her destiny is to stop Malivore. Her love for Landon and her desire to protect him will help her make her choice. But, did we really see the end of Hope Mikaelson? Season 2 of Legacies will tell us.
Update: Hope is obviously not dead and the adventures of Legacies continue!
Season 3 ofAgents of SHIELD marked the spirits with the arrival of a formidable villain: Hive. This entity having taken possession of Ward's body is incredibly powerful and only an explosion could neutralize it. Daisy then makes the decision to sacrifice herself by piloting the Quinjet out of the atmosphere to blow it up. Out of love for her, Lincoln takes her place without telling her and dies a hero.
Tommy Merlyn (Arrow)
Oliver's best friend died in the very first season of Arrow trying to protect Laurel, with whom he had just had a love affair. By saving the latter, Tommy finds himself caught under the fall of the NCRI building and will only be entitled to one last conversation with the Green Arrow before dying.
Siggy (vikings)
If in fact it was decided that Siggy would die because the actress wanted to leave the series, the writers offered a beautiful end to her character. The latter dies saving the sons of Aslaug and Ragnar from a frozen lake, children she had learned to love as her own, especially after the death of her daughter, Thyri.
Marion LeCoq
Assistant editor-in-chief