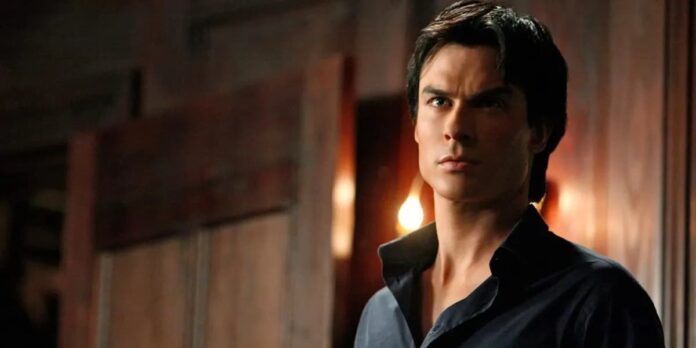 And who could ever forget Ian Somerhalder, the very charming American actor who starred in the Vampire Diaries. The series ended in 2017 and, in recent years, she has been one of the most watched stars. Also because you are one of those actors who take care of their public image through social media. Between Instagram And Twitter, Ian Somerhalder keeps their adoring fans up to date on their private life. Here is the profile of the actor, from data to relationships with Nina Dobrev And Nikki Reedto the news and mini-scandals on Instagram And Twitter.
Ian Somerhalder: age, height, and other facts
Ian Somerhalder was born on December 8, 1978 in Covington, Louisiana and has French, English, Scottish and Irish ancestors. The actor, in addition to his role in the Vampire Diariesis famous for his appearance: with sharp cheekbones, blue eyes, and an amazing physique, he has been a testimonial for men's fragrances Azarro. Curiosity, he is not very tall: it seems that his height is 1.77 cm.
Ian Somerhalder Relationships: Nina Dobrev
There was some chemistry with Nina Dobrev on screen, at the time of the Vampire Diaries. And they had all seen it. Which is perhaps why, when the couple announced their relationship in 2011, they didn't exactly surprise fans. Sadly, the story ended in 2013, leaving the fans of the Vampire Diaries of stucco. Why did they break up? There are many theories: the age difference, the fact that Nina was not ready for marriage, they had changed and so their feelings, they were at different points in their careers, the difficulty of having a relationship with a colleague… Who you know, but it ended. But as it turns out, they're good friends, and at the time of the breakup, there were no problems on set either.
Ian Somerhalder Relationships: Nikki Reed
Two years later, it seems Ian has found the love of his life. Indeed, got married in April 2015 to Nikki ReedAmerican actress known for the saga of Twilight. After two months of engagement, the couple tied the knot in an outdoor ceremony in California. It was a surprise wedding: the guests thought they were going to a party to inaugurate the couple's new house, but instead… And now, the wedding seems to be going well, and the two are the portrait of love.
Bodhi Soleil Reed Somerhalder is the daughter of Ian Somerhalder
In 2017 Ian Somerhalder had one daughter from marriage with Nikki Reed. The little girl was born July 25, 2017 and is currently 3 years old. Below is the couple walking around their estate with Bodhi Soleil Reed Somerhalder:
Ian Somerhalder: his career in TV series
The actor as anticipated has become extremely well known for his role as the vampire Damon Salvatore on The Vampire Diaries. However Ian Somerhalder he had already had two leading roles in as many successful TV series. In fact in 2004 she interpreted Adam Knight in Smallville And Boone Carlyle in Lostthe cult series of JJ Abrams. In 2019 he was the protagonist of a series Netflix Original moderately successful, V-Wars. In 2021 he will be Agent Truman Black in the film Time Framed.
Ian Somerhalder and Twitter
Ian Somerhalder is one of those actors who has made the choice to share his private life with fans, and has very active profiles Twitter And Instagram. Unfortunately, on more than one occasion, Twitter caused some trouble and gossip about the actor. Like in 2015, when a tweet appeared in which he declared his love for his ex-girlfriend Nina Dobrev. It was soon discovered, however, that it was a case of hacking.
Ian Somerhalder, Nikki Reed and Instagram
The couple is now one of the sweetest and most beloved in Hollywood. And I also became one thanks to Instagram and to social media, where the two dedicate space and photographs to each other, with genuine and tender posts that make even the most cynical smile. On the profile Instagram by Ian Somerhalderthere are photographs of the wedding, posted by the actor even two years later, for a little 'throwback' awaiting the birth of his daughter: and it seems that it was a fantastic ceremony.
And Somerhalder he used Instagram also to announce the pregnancywhich the couple managed to keep hidden for even 6/7 months, with a photograph in which he kisses his wife's belly.
After the birth of the daughter Bodhi, However, the pair have taken a break from social media, as they should. What literally melted the hearts of the fans was the return of the two with a photo of his pregnant wife is a long note to his wife posted in theAugust 2017: "Just a little thought for my beautiful wife. You're napping across the room, having spent the night being an amazing mom, so you'll read this when you wake up… Seeing these amazing photographs reminds me of those amazing 9 months you stripped your body to build a 'other smaller. The kindness, beauty, and naturalness of these photographs makes me proud. You brought so much fun and energy into our lives while pregnant, and brought something of the word sexy to pregnancy, we all see that. Thank you for being my partner in this life and thank you for inspiring not only me but all who read, hear or see what your soul gives us. With love, your husband."
And there is another little news from Instagram: in February 2018, Paul Wesley had a little reunion with Ian Somerhalder and posted a picture of the two of them. Obviously, she has broken the hearts of the fans.
Sources: popsugar, little things, Urban Post, Nicki Swift, DailyMail


Ian Somerhalder, everything you don't know: from Nina Dobrev to Nikki Reed