Acting sometimes consists of having to pretend to hate someone, whom in reality you love. Take a look back at 14 TV stars who dated when their characters hated each other on screen.
Update: This article "Charmed, Friends: 14 enemy actors on screen and in a relationship in real life" was published in July 2019.
Katherine Pierce (Nina Dobrev) and Damon Salvatore (Ian Somerhalder) – The Vampire Diaries
Actress Nina Dobrev lent her features to Elena Gilbert, the great love of Damon Salvatore, but also to the ultimate villain Katherine Pierce. The fans of The Vampire Diaries know very well that, even if they played mortal enemies on the screen, Nina Dobrev and Ian Somerhalder lived a beautiful idyll off the air.
Andre Lyon (Trai Byers) and Anika Calhoun (Grace Gealey) – Empire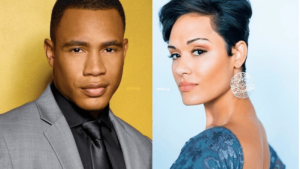 In Empire, Anika gradually became the great rival of the Lyon family. After "accidentally" killing Rhonda (Andre's wife), she was in turn murdered by… Trai Byers' character. But that's all fiction, as once the cameras were off Trai Byers and Grace Gealey fell in love with each other and got married.
Prue Halliwell (Shannen Doherty) and Cole Turner (Julian McMahon) – Charmed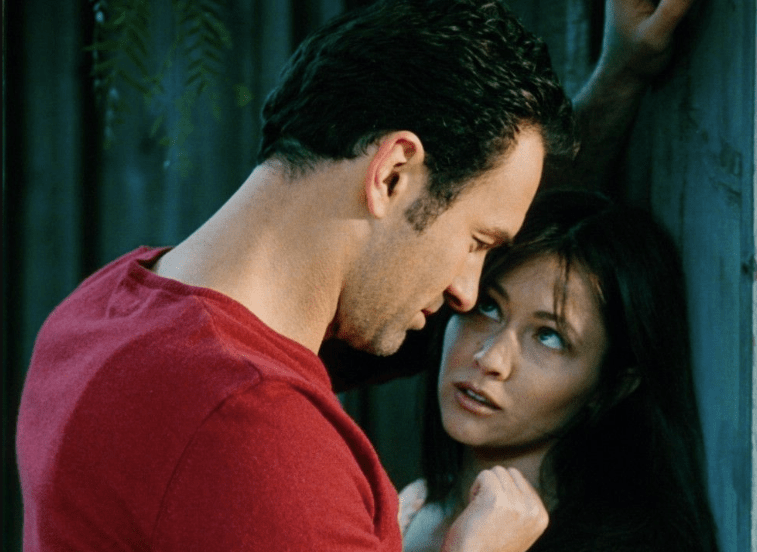 Season 3 of Charmed was marked by the introduction of Cole Turner, the alter ego of the demon Balthazar as well as the great love of Phoebe Halliwell. Still, if there's one sister who's never been able to sack it, it's Prue (and Paige has picked up the slack). The reality is quite different since their interpreters Julian McMahon and Shannen Doherty went out together for a while.
Lydia Martin (Holland Roden) and Peter Hale (Ian Bohen) – Teen Wolf
In Teen Wolf, Peter is responsible for the transformation of Lydia into a banshee since he bites the teenager, at the end of season 1. Suffice to say that this scene had a huge impact on the fans, who began to hate the character of Ian Bohen for some… Fortunately, it rises in general esteem afterwards. In real life, co-stars Holland Roden and Ian Bohen dated for over a year, while filming Teen Wolf.
Rachel Green (Jennifer Aniston) and Will Colbert (Brad Pitt) – Friends
Is it really necessary to present the love story between Jennifer Aniston and Brad Pitt? The screenwriters of Friends played on that situation, during the actor's cameo in a Season 8 episode, and cast his character as an ex-high school friend who HATES Rachel Green. Fans rejoiced, and "He Who Spread the Rumor" became a Thanksgiving classic!
Emily Thorne (Emily VanCamp) and Daniel Grayson (Joshua Bowman) – revenge
Upon her return to the Hamptons, Emily Thorne sets her sights on Daniel. The latter then ignores the true intentions of the young woman towards him. When he discovers that Emily is using him to get revenge on the Graysons, Daniel comes to hate our heroine. Their story goes from love to hate… Real life is fortunately less dark, Emily VanCamp and Joshua Bowman living the perfect love since their meeting on the set.
Chuck Bass (Ed Westwick) and Vanessa Abrams (Jessica Szohr) – gossip girl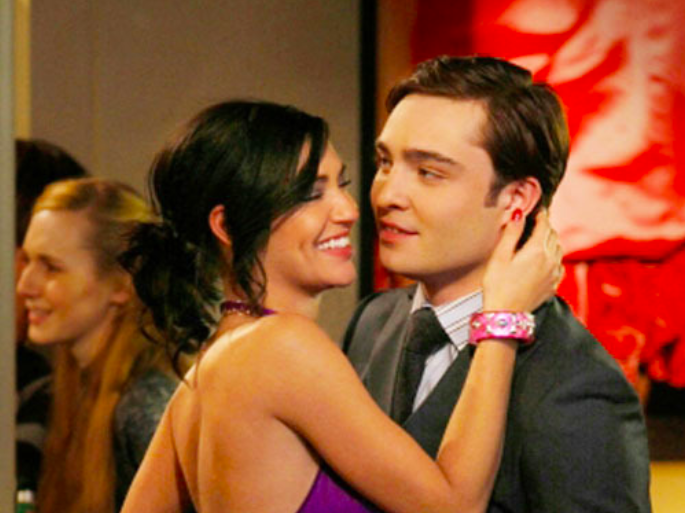 The relationship between Chuck and Vanessa, poles apart, has always been difficult to define. They hate each other initially, before getting to know each other better. They flirt together quickly, but it has never been true love between them… unlike their interpreters Ed Westwick and Jessica Szohr.
14 characters who hate each other in their series… and are in a relationship in real life