A couple buys an apartment from a widower, but then the former owner doesn't want to get rid of it.
Rai 4 proposes today the film entitled The intruder. It is a thriller genre film with dramatic atmospheres.
The production is of the United States of Americathe year of realization is 2019 and the duration is one hour and 41 minutes.
The intruder film – direction, protagonists, where it is shot
The direction is by Deon Taylor. Main protagonists are Charlie Peck And Scott Russell interpreted respectively by Dennis Quaid And Michael Ealy. Also in the cast Meagan Good in the role of Annie Russell.
Filming took place in Canadaparticularly in Langley and neighboring areas in the territory of British Columbia.
The production is of the Screen Gems in collaboration with Hidden Empire Film Group And Primary Wave Entertainment.
The film is internationally known under the title The Intruder.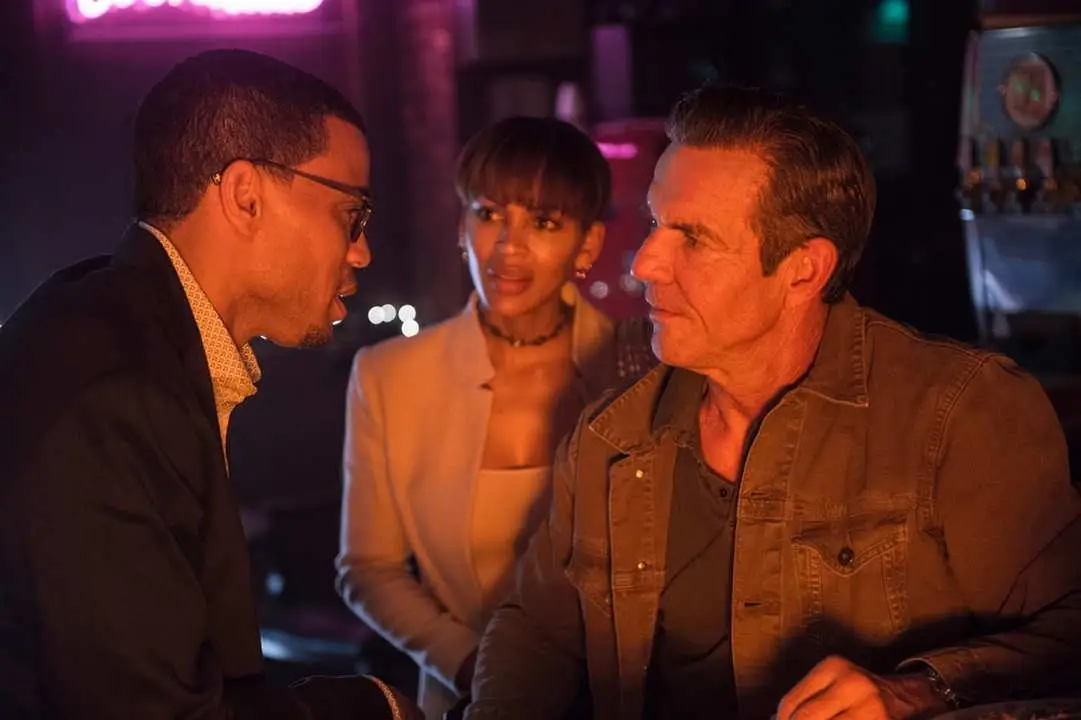 The intruder – plot of the film broadcast on Rai 4
The plot features two spouses, Scott And Annie Russell, happily married. He is a young manager of the advertising sector, but she is a very devoted housewife to her husband and with the dream of moving to a quiet location not far from the big city.
The two locate their dream home in a beautiful country house, called Napa Valley. The house proves to be owned by a very eccentric widower who the first time even welcomes them with a rifle in hand. Then he apologizes by saying that he was chasing the fawns because they invaded the large park.
The location is certainly inviting and the couple are convinced to buy it. Inexplicably they are pressed by the widower's haste.
The latter in fact declares to be leaving for the Florida. She wants to disconnect all contacts with the current society and go to live with her daughter. Indeed the spouses Russell they buy the house, but are faced with an inexplicable fact. In fact, the old salesman is late in leaving his former home permanently and makes a very credible excuse as a pretext. So instead of leaving he starts staying in a hotel near the house.
Final spoiler
The former owner becomes more and more intrusive. And this behavior is very annoying Scott. His wife, on the other hand, was more understanding. The woman, however, ends up becoming the real target of the eccentric widower. Not only that, but the former owner is still very attached to his home.
Thus begins a real obstacle course for the couple. In fact, the two spouses will understand at great cost the reasons that led the man to behave in such a singular way. They will discover that he has a past full of secrets and mysteries, that he is an absolutely devilish person and whose life is full of gory secrets.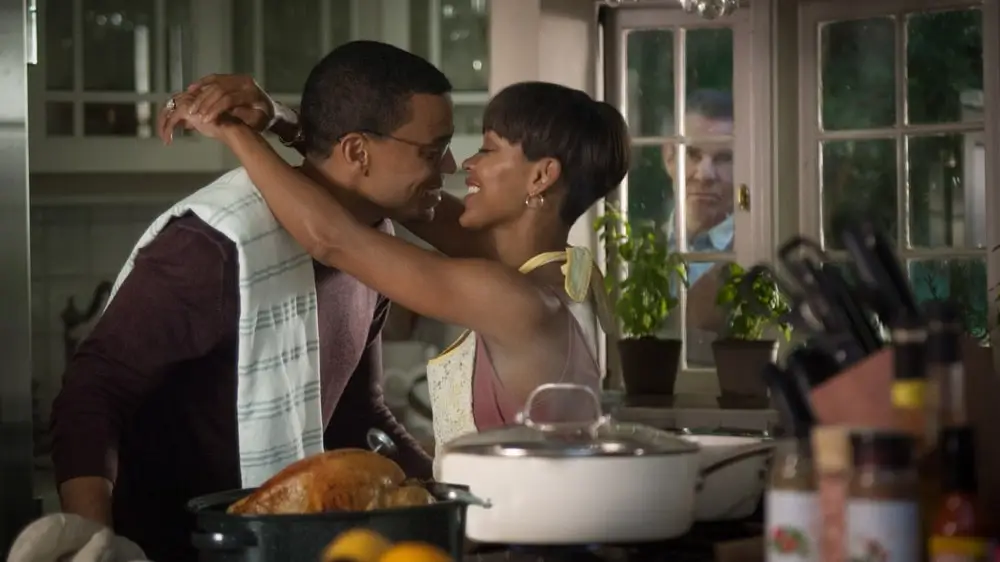 The intruder – the full cast
Below is the cast of the film The intruder and the respective characters played by the actors
Dennis Quaid: Charlie Peck
Michael Ealy: Scott Russell
Meagan Good: Annie Russell
Joseph Sikora: Mike
Lili Sepe: daughter Charlie Peck
Debs Howard: Reception Clerk